What To Do in Austin!
Nestled in the Hill Country, Austin is the capital of Texas, the home of the University of Texas, and is the "Live Music Capital of the World". For ideas on places to eat, entertainment, etc., please see the links below. We hope you enjoy your stay in Austin!
If you are hungry for some "Texas" style food, Austin has plenty of restaurants that serve Tex-Mex, BBQ, and chicken fried steak.

AustinTexas.gov
Check out the Official Web site of the City of Austin. This site contains essential information for the visitor to Austin.

Austin Chronicle
A long time underground newspaper, the Austin Chronicle has become the main source of listings for the world renowned Austin music scene. It is also a great entertainment guide.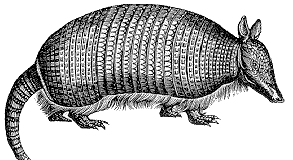 Austin City Links
Austin City Links has put together a great guide to the sights and sounds of Austin. Want to know more about the armadillo? Check out their armadillo page.

Austin 360
A search page for the Austin area including the local newspaper, the Austin American Statesman.


Austin City Search
City Search has a web page that gives you information on just about anything you could want to know about Austin.
Enjoy your stay with us in Austin!!