Surfcam User Information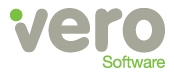 Surfcam users are licensed to use the G-Post (aka SPost) postprocessor and the Option File Generator which is the option file creation application. Support for SPost and the Option File Generator is provided to Surfcam users by Surfcam's support network or your Surfcam dealer.
Additional support can be purchased from Austin N.C., Inc. in the form or our Continuous Support Program (CSP) contract. Many Surfcam users also purchase a license to run the G-Post outside of Surfcam. This license includes the use of the CIMpro Interface and can also contain CAD/CAM interfaces for other CAD/CAM systems. The G-Post is available for most UNIX and Windows platforms.
Information Request Form
If you would like to find out more about any of our products and/or services, please fill out the Information Request form.